Non è facile raccontare una storia meravigliosa.
Anche perché non è detto che la meraviglia scaturisca soltanto dalle cose belle.
Ma bisogna farlo, perché ci sono cose che potranno anche essere incredibili e fantastiche, piene di bellezza o di orrore, di commozione e dolcezza, così meravigliose da troncare il fiato nella bocca spalancata, ma se nessuno le conosce è come se non fossero mai esistite.
Però non è facile raccontarle.
Da dove cominciare?
Ecco, in questo caso, per una volta tanto, forse è necessario partire dalla fine.
Carlo Lucarelli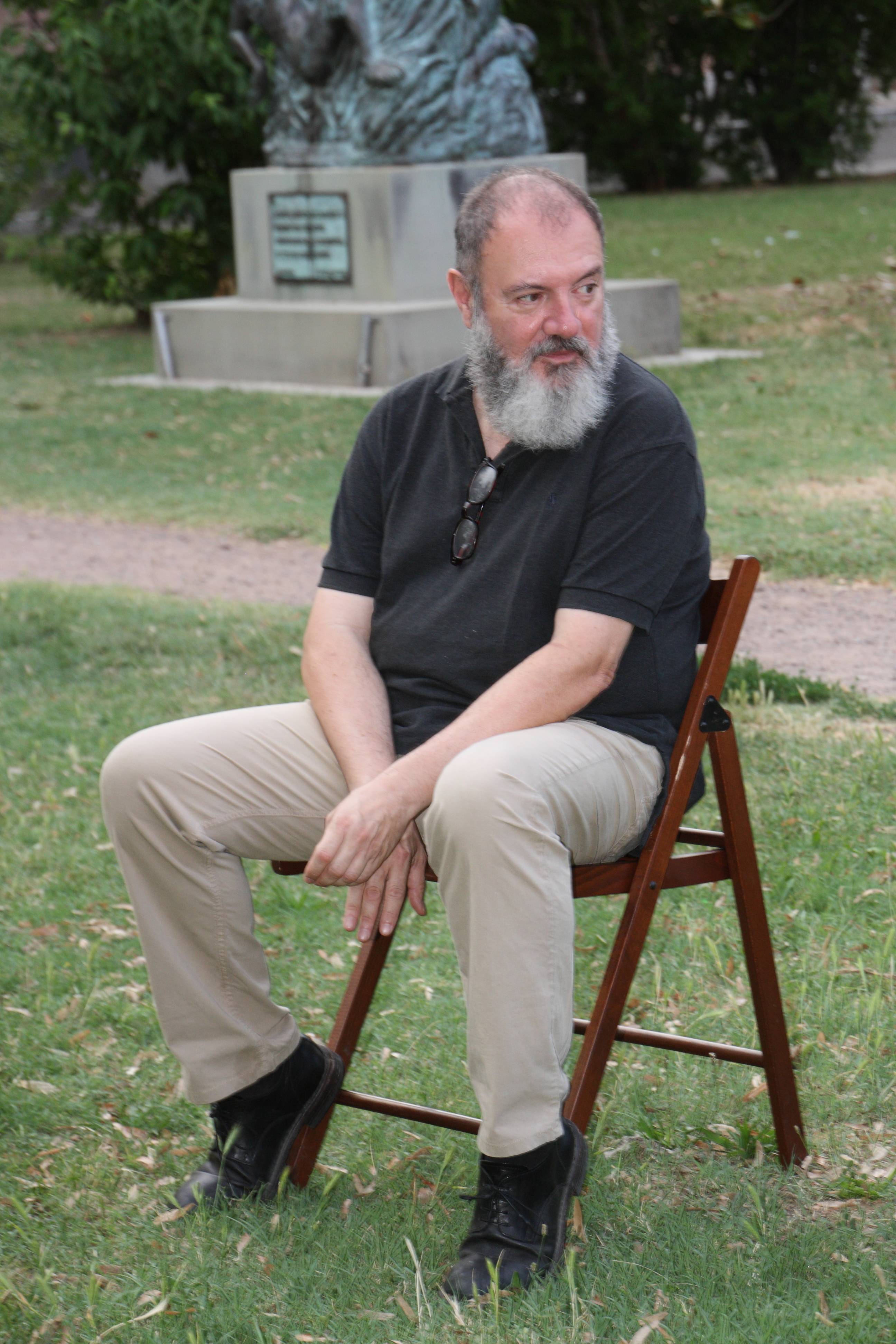 Usate la scrittura come la vostra scusa per indire un party alla settimana - anche se chiamerete quel party "workshop". Ogni istante che passate con altre persone che stimano e supportano la scrittura, quegli istanti controbilanceranno tutte le ore che passate da soli, scrivendo. Persino se un giorno venderete il vostro lavoro, nessuna cifra di denaro vi ricompenserà per il tempo che avete speso in solitudine. Perciò, prendetevi subito la vostra "ricompensa", fate della scrittura una scusa per stare fra la gente. Quando raggiungerete la fine della vostra vita - credetemi, non vi guarderete indietro per assaporare i momenti che avete passato da soli.
(Chuck Palahniuk)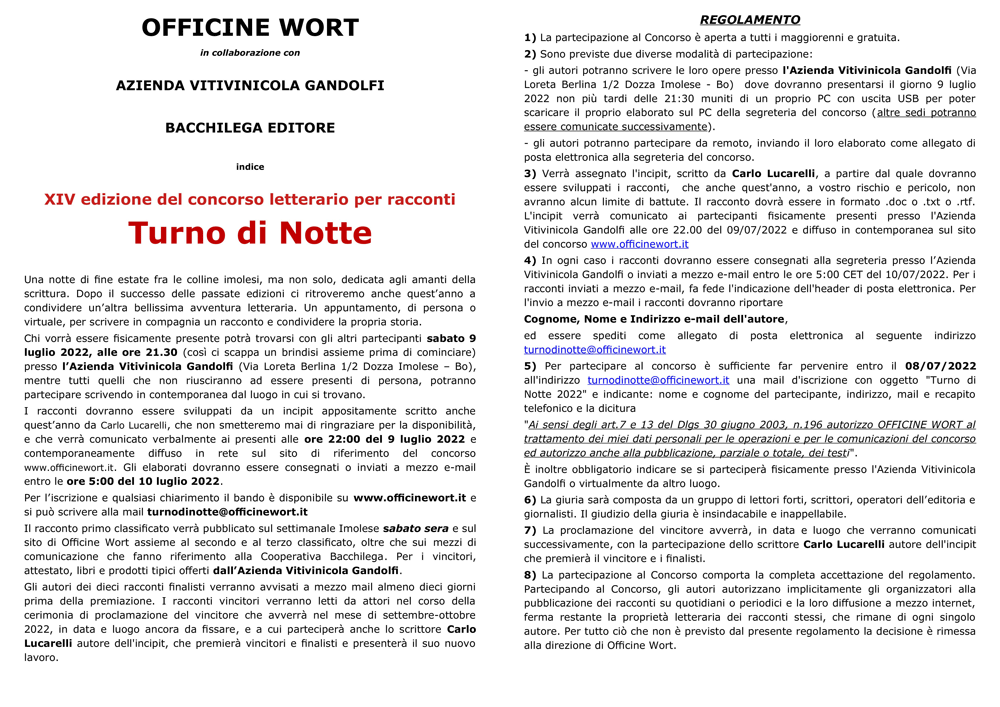 Il letto è tutto insanguinato e ho il braccio stanchissimo. Lui l'ho studiato in quella posizione, immobile come una pietra porosa, dopodiché l'ho fatto a pezzi, trasformandolo in tante tessere di un puzzle ingarbugliato, secondo un disegno perfettamente formato nella mia mente. Mi ci è voluto un giorno intero perché i pezzi erano piccoli e li ho portati in bagno e, uno dopo l'altro, li ho fatti scendere dallo sciacquone e gli ho fatto fare una bella immersione. Ovviamente, sono riuscito a tenermi gli ossi, dopo aver grattato via con cura tutto il resto.
ORIGINALE
The bed is all bloody and my arm is so tired. I studied him lying there, still as a leaking stone, then cut him into messy puzzle parts, maintaining in my head a perfect design. That took all day because I cut the pieces small, took them to the toilet, and one by one I gave them a flush and a long wet ride down. Of course, due to careful scraping, I was able to keep the bones.
(Traduzione di Seba Pezzani)

<<

Inizio

<

Prec.

1

2 3 4 5 6 7 Succ. > Fine >>


Pagina 1 di 7